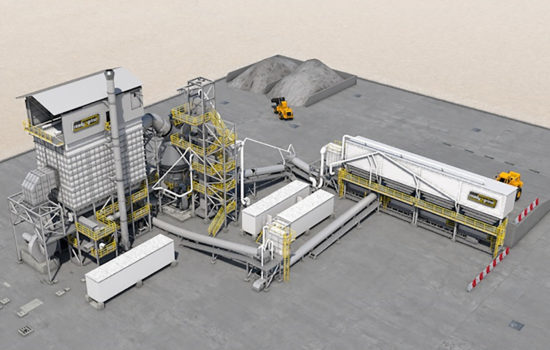 Nearly

50

0

skilled

employees

are

able

to

maintain

the

visionary

spirit

,

passion, and

energy

of

founder

Jaco

b

Pfeiffer

from

generation

to

generation

.

Long-term

development

of

their

bu

siness

is

more

important

than

short-term

success

.

As

a

result

,

they

are

now

among

the

technology

leaders

in

the

industry

.

A pioneering company founded more than 150 years ago, GEBR. PFEIFFER is a system designer for the grinding and micronization of cement, coal, limestone, gypsum, etc.
The family-owned company GEBR. PFEIFFER, based in Kaiserslautern, Germany, has been a pioneer in the development of state-of-the-art grinding, separating, drying, hydrating and calcining technologies for over 150 years.
They are the pioneers of vertical mill technology. They developed and invented the 10,000+ kW mill gearbox, the ready2grind system and the calcination of gypsum in a vertical mill. Recognised for its own development department and offers solid engineering.
Investing in machines and plants from Gebr. Pfeiffer is a wise choice. They offer reliable, competitive and high-performance equipment for economic success and high efficiency.
MVR vertical roller mill with MultiDrive®
MVR vertical roller mill with conventional drive
ready2grind modular system
MPS vertical roller mill
MRD / MRE ball mill
SLV high efficiency separator
SUV / SUT distribution table separators
TRT Triplex dryer
KLV / KLE lime hydrators
MultiDrive®